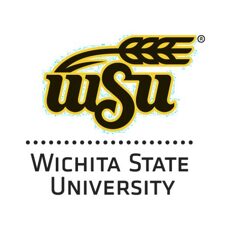 Dear Students,

We are pleased to announce scholarships for new undergraduate students who are accepted for the Fall Semester 2017! Scholarship awards will range from $2,500 to $5,000. The deadline to apply for a scholarship and to have admission to an undergraduate program is June 1. We will notify all of the scholarship recipients on or around June 15.
SCHOLARSHIP REQUIREMENTS
• Must be a new international undergraduate student applying for Fall Semester 2017
• Must be on an F-1 visa
• Freshmen or transfer students are both eligible
• Intensive English students with undergraduate admission are eligible
• Graduate students are NOT eligible
• Current or former WSU students are NOT eligible
• Guest students and exchange students are NOT eligible
• Students receiving sponsorship or scholarship from other government or organization
are NOT eligible
• Students who wish to enroll for any other semester than Fall 2017 are NOT eligible
• Students must have admission to an undergraduate program by June 1, 2017.
• Students who do not follow the topic and formatting requirements of the essay
will be disqualified.
SELECTION CRITERIA
• Academic performance in high school and at all post-secondary institutions attended
• Information disclosed on the student's application for admission
• Scholarship essay
• The financial situation or financial need of the student (or the student's family/sponsor)
will NOT be taken into consideration.
SCHOLARSHIP AWARD
• Non-renewable scholarships ranging from US$2,500 to US$5,000.
• The scholarship deadline is June 1, 2017. Students must also have undergraduate
admission by June 1.
• Scholarship recipients will be notified on June 15, 2017.
• Scholarships are not guaranteed.
For more details please contact EUROSTUDY counselors!